Venice Biennale 2011 | Wales Pavilion
Bridges Triggered by the artist finding a postcard illustrating the now famous destroyed (but since rebuilt) bridge at Mostar, the backgrounds from bridges around the world are ereased – through a time-consuming and exacting process of sanding – with only the structures themselves remaining.
Drift An elegiac film, simple in its activity as the artist's hand trails in the water, breaking up the reflections of Venetian buildings as he attempts to touch the 'illusive icon of Venice'.
Tim Davies was born in West Wales and lives and works in Swansea. He is one of Wale's leading artists and works in an range of different materials, including film, found imagery and sculpture. Much of his work involves meticulous, repetitive and time-consuming actions. Pristine, orderly formalism is evident from early work through to more recent video installations, but the end result is often beguilingly simple, minimal and aesthetically beautiful. The labour-intensive process undertaken by Davies speaks loudly with a quiet voice.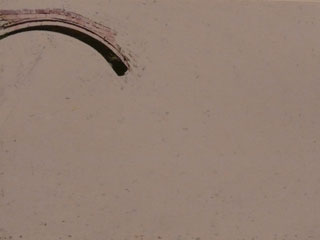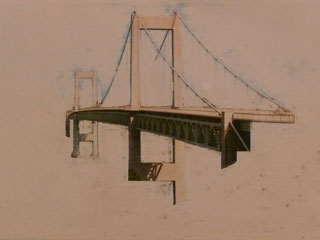 Quelle Biographie: www.artscouncilofwales.org
Quelle Texte: Wales Pavilion Booklet