Rudolf Batliner studied education and psychology in Vienna. Afterwards he was an educator in a boarding school, a development aid worker in Costa Rica, a consultant for vocational training in developing countries, an educationalist at the education authority in Vaduz, managing director of the Liechtenstein Development Service LED and finally a research assistant and study coordinator at the Centre for International Cooperation NADEL at ETH Zurich. His focus is on education, vocational training, project management and organizational development. He is still active in development policy through voluntary activities and as a consultant. He is also involved in the foundations 'Liechtenstein Languages' and 'Football is more'. Rudolf Batliner is from Eschen in Liechtenstein and now lives there again. He is married, has two sons and likes to devote his time to cultural activities, ball and snow sports, growing vegetables in raised beds and cooking.
Where and how did you grow up?
I grew up in Eschen in a family with nine children at Kohlplatz, where there were lots of same aged children. As the second youngest I was a sheltered and probably somewhat spoiled child. I can't remember that I ever missed anything. With little effort I had good grades in elementary school and got by with comparatively few smacks. I went with a school friend to boarding school in the Mehrerau, where I graduated eight years later – classical humanities with Latin and Greek. In retrospect I wonder how naturally I accepted the rather meagre and strictly regulated conditions: school, long study periods and lots of football filled the time. Although Mehrerau is a Catholic convent school and in church we sang American spirituals with guitars and drums alongside Gregorian chorales, there were no restrictions on thinking. Only years later – as an educator in a high-end Jesuit boarding school near Vienna – did I realize how inwardly free we had been within this strict framework.
Were there certain events or stages that were formative for your career?
From an early age at Kohlplatz I experienced a curiosity about the wide world. There was an infinite amount to discover in the atlas. America, where both of my father's siblings had emigrated, became the first country I longed for. When my oldest sister worked as a development aid worker in Algeria and later in Tanzania my world view expanded significantly. The decision to go to Costa Rica, where my wife Brigitte and I stayed for almost four years, was a stroke of luck. As the names suggest, we both worked in unusual institutions, Brigitte as a pharmacist in the 'Hospital without Walls' and I as a research assistant in the 'Teacher at Home'. My main task was to underpin the practice of distance learning for Costa Rican teachers with a pedagogical theory. At that time there were also several small, local cultural radio stations run by the people in the villages themselves. There was of course a great need for training – especially in programming and production. Living as a couple with exciting work in a foreign country under simple circumstances strengthened the foundation for everything that came after. The years in Costa Rica left their mark on both of us. Brigitte probably would not have done the NADEL or her Master of Public Health and I would hardly have thought myself capable of my international consulting work.
Have there been certain people who have been formative for your career?
My appreciation for the dialogical principle of the Jewish philosopher Martin Buber accompanies me through life. In a nutshell, I am who I am in the personal encounter with a YOU (dialogue) and in the confrontation with the IT, things, concepts, ideas (monologue). Engaging myself while focusing on the OTHER person or the OTHER as such has proven fruitful.
During my studies the minor I took in psychology interested me more than pedagogy. Sitting in the lecture hall with greats like Hans Asperger, Viktor Frankl and Erwin Ringel was a privilege. But even more formative were the books by Carl Rogers. His client-centred approach to psychotherapy, combined with Frankl's search for meaning fascinated me. Empathy and attentive listening are central to counsellors and educators. People seek meaning in what they do and in what happens to them. Giving them the confidence that they themselves carry the solutions to their problems gives them confidence – individually and as a group – and empowers them to act.
In Costa Rica I met Father Franz Tattenbach SJ, a man who appropriately insisted that distance learning for adults be based on the learners, their questions and their way of thinking. In this way, despite the official curriculum, teaching can satisfy the learners' thirst for knowledge, awaken their curiosity and give additional meaning to their lives. I was able to draw on this experience in my later professional life as a consultant for vocational training, in the training of vocational school teachers, but also as a pedagogical employee in Liechtenstein.
In John Collum I found a congenial partner and friend in Nepal, who inspired me for teaching and teacher training. For years we trained teacher educators in Nepal, Vietnam and Sri Lanka and over time developed a learner-centred pedagogy that could be transferred to other countries.
Has your environment supported you in your career?
Fortunately I can say that at least no one seriously hindered me in my career. On the contrary, I always found goodwill and understanding. Dad and Mom had amazing confidence in me and let me be, even though for example I changed my field of study twice. And as an adult, married man I can count on Brigitte as a partner who always critically questioned my intentions to change, but always supported them, even though the associated change of location always required major changes for her and the children.
What are your current activities?
I have been retired for two years and am lucky to still be in demand. I don't actively look for jobs to beat boredom. But when a request comes along that appeals to me, my engine starts right up. However, the battery runs out sooner. And then there's the voluntary work. For many years I have been a member and on the board of the 'Tellerrand' association, the oldest development NGO in Liechtenstein. I have also been a board member of 'Liechtenstein Languages' for over a decade. The fascination for this active way of learning foreign languages has stayed with me ever since my first involvement with the education authorities over 30 years ago. In addition to supporting language instruction in Liechtenstein's schools, language acquisition for migrants has become increasingly important in recent years. Without language skills, migration easily leads to a poverty trap. Tens of thousands have learned German, English or another language with LieLa. LieLa makes highly interactive, game-based learning materials and trains course leaders and trainers. The 'Football is more' Foundation uses football as an opportunity for education, inclusion and participation in society for socially, physically or mentally disadvantaged people. I make my contribution as a so-called Special Advisor.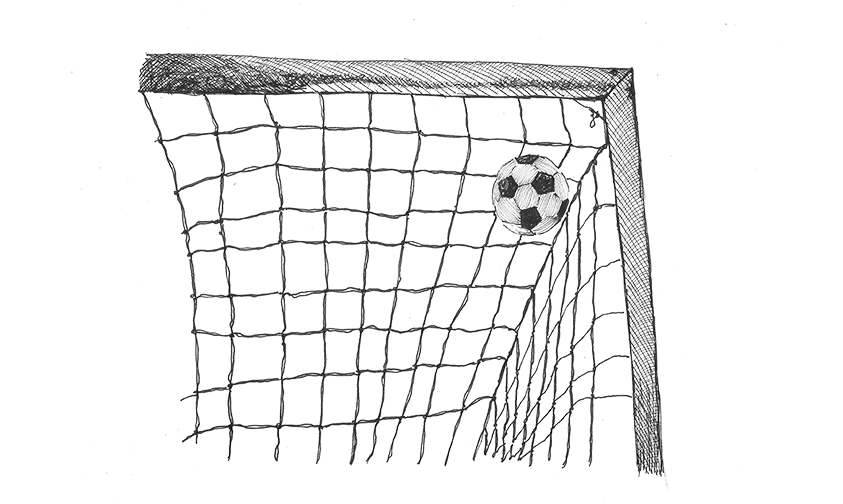 Do you think that you yourself have an influence on whether your activities are fulfilling?
I want to be able to shape, change and improve something. To do this I need freedom and the opportunity to shape things. As described above I changed jobs relatively frequently. Several times the reason was that I had the feeling of falling into a routine or being subjected to constraints that I could not influence. These were also the reasons why for many years I had two jobs: freelance consultant for vocational education and a fixed part-time position as pedagogical employee at the education authorities or as managing director of the LED. This was a double burden at times, but the autonomy it gave me was worth the effort.
What or who inspires you in everyday life?
I'm not someone who develops visions or big plans on my own and then gives everything to implement them. I am more of an optimizer. My strength lies in seeing opportunities and potential in what already exists and in the people affected by it and then developing that further. The fact that I sometimes underestimate the risks is written on the back page. I am not particularly goal-oriented and if necessary I also take detours, but – even when things get confusing – I rarely lose sight of what is actually at stake in a specific case. Incidentally as a colleague once aptly noted, detours increase local knowledge.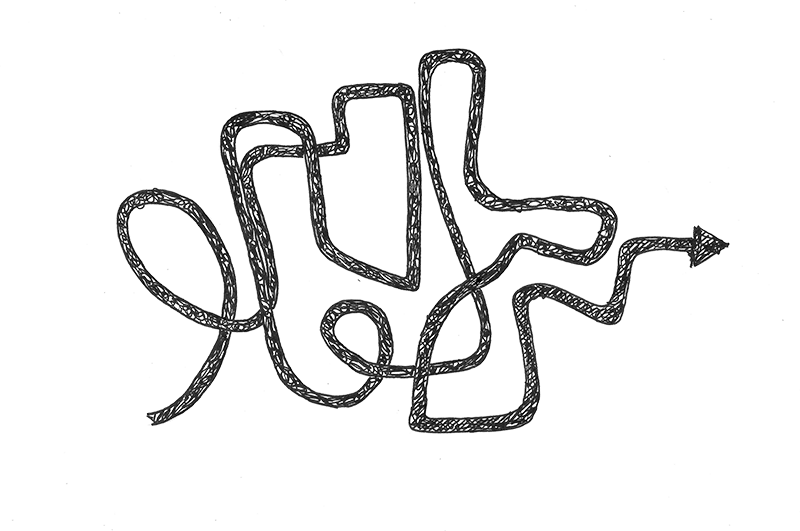 What or who gives you strength and energy in everyday life?
My home and my large family provide me with a fairly stable basic energy supply. Additional energy is provided by the concrete tasks and the people with whom I tackle them. Work can inspire me and I often succeed in getting people excited about their work. For example, I know that in courses and workshops I have to feed in my energy as a preliminary effort, so that the participants mobilize their energies and a powerful working atmosphere builds up.
There are 'magic moments' when everything seems to fit. Moments that fulfil, inspire and give strength. Moments that confirm that the effort is worthwhile and that what you do is meaningful and valuable. Have you already experienced such moments in relation to your own activities?
Many fathers know the magic of the first hours with a new-born child. That's why I'm choosing three other moments.
Success fought for: In order not to be relegated after a weak autumn season we absolutely had to score points in the spring. The first football match took place under difficult conditions: deep ground, cold, rain, wind and even hail. We fought like hell. I played very well and scored a goal. At the final whistle for 2-1, I jumped up in jubilation and fell over with cramps in both legs. A surge of satisfaction flooded through me even though I was lying in a cold, wet puddle and couldn't get up on my own. This feeling of having done well and made it together lasted for days. By the way, we were not relegated.
In the flow: it was the fourth or fifth three-week teacher training with my aforementioned partner John Collum, this time in Nepal. We were bursting with ideas and goading each other to try new things. The participants joined in enthusiastically. As usual at the beginning of the third week I felt a certain fatigue that inexplicably disappeared from one moment to the next. After that teaching and learning were like gliding along in a calm river, light, joyful and full of mutual trust and appreciation.
Unexpected recognition: In seven years I travelled seven times to Bhutan where I helped establish a technical school for agriculture, livestock and forestry. A curriculum had to be developed, teachers trained, and all the organizational matters that make up everyday school life determined. Although at that time I felt like an inexperienced and sometimes terribly overtaxed novice, I was expected as an expert to clarify where the journey was going and how to get there without detours. At the end of the sixth visit, the Minister of Agriculture asked me how I assessed the situation after all these years. I explained to him what I was satisfied with and that I only needed to come back once more to develop a quality assurance system with the school management. He looked at me for a long time and finally said: Dr. Batliner, as long as you come, quality is assured. This praise out of the blue from someone at the very top, whom I held in high esteem, felt incredibly good. It was like a liberation.
Do you actively do something for it, so that such 'magic' moments can happen?
No. Life is exciting enough. I don't chase such moments of happiness. They happen – or they don't. Something else makes me happy. Around the world, I've worked closely with young people or trained them. When I see what some of them are doing today and what positions they hold, I'm happy that I was able to contribute a few grains of sand to their development.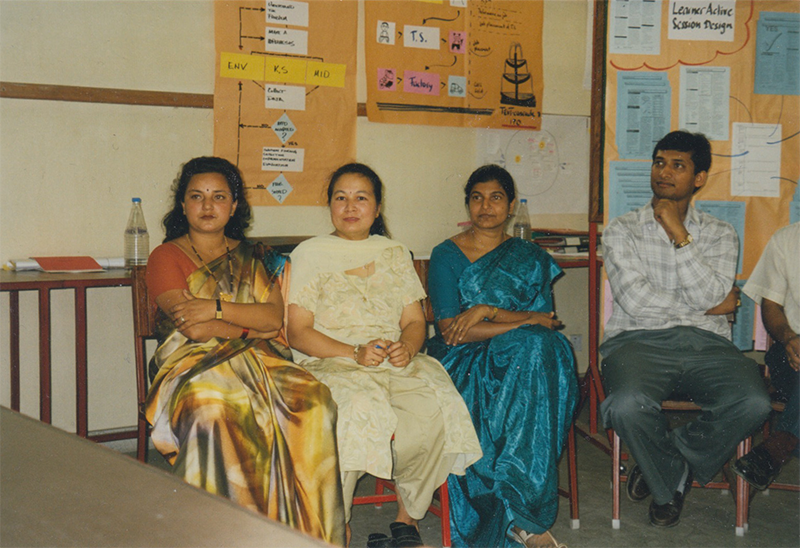 Are there moments when you doubt what you are doing?
I can't imagine a life without self-doubt. I have to look at myself from the outside from time to time. This doubting view of my own actions helps me to learn. The question is always twofold: Am I doing the right thing in the right way? The first part is more fundamental than the second, because it concerns the meaning of my activity. Development cooperation is always being questioned and so I have to face these questions personally. Doing it right also includes the question of mistakes that happen unintentionally. These haunt me longer than the right decisions, especially when they have a negative impact on others and cannot be undone.
As a professional development consultant I have always sought assignments that allowed me to see projects through over time. I wanted to see how useful and appropriate my contributions were and if necessary, to be able to intervene. In the process I experienced surprises again and again: Seemingly safe things didn't turn out as expected, and things that were only recommended with doubts worked out just fine. That's life, a constant learning from success and failure.
In retrospect, can you find something positive in difficult moments?
Twice I didn't get a job I was applying for, despite having good or the best qualifications. I was disappointed and annoyed. In retrospect I am grateful for this because more interesting tasks were waiting for me which on top of that were a better fit for me.
Is there anything you would do differently in retrospect?
No. But that doesn't mean I did everything right or in the best possible way. Or maybe something: It would be nice if I knew two or three more languages.
Do you want to contribute to society with your activities?
A life that revolved only around myself and my small nuclear family would be too narrow for me. 'Development aid' is obviously my life's theme – internationally in development aid cooperation and here in Europe in the education and social sectors. I presume that I can change the world in a big way. But I want to help make it a better world, a world worth living in for as many people as possible.
Is the recognition of other people or the public important to you?
Oh yes recognition is important – and both: getting recognition and giving it. After all we are social beings. But I don't primarily seek recognition for myself as a person, but for what I do and what I stand for. For example as managing director of the LED it was important for me to position development aid cooperation and the LED positively in the public eye. Along the way rays of sunshine fell on us who worked there. Or it was important to me to offer stimulating lessons to the students at the NADEL. If it succeeded the appropriate feedback came automatically. As a freelance consultant I had to do a good job and 'sell' myself well, otherwise there were no assignments. In the long run reality and appearance have to go together.
How well can you live from what you do professionally?
We can make a good living from what we do. But if income had been the determining criteria my professional career would have been different.
Is there something you would like to (increasingly) spend time on in the future?
I would like to say in advance that in the last third of my life the present and the future come closer together. My time can end at any time in one fell swoop. I am concerned with the question of what kind of world today's children will live in when they are 66. I am thinking about the children in today's rich Europe as well as those in slums in the Global South. How do we get progress to be defined not just as more, but also as more resource-efficient, more social, better, smarter? A useful frame of reference for the future development of the world would be the UN's Sustainable Development Goals. Their implementation is a question of political will and thus ultimately of power. I wish young women and men would venture into politics to take power out of the hands of the old, white men. They are driving our world into the wall with their one-dimensional, stupidly profit-oriented thinking.
What are you most grateful for in life?
My life has been good to me so far. I never had a life plan, not even a vague idea. It has unfolded. My parents, the large family, the boarding school and the schools have provided me with a solid foundation. In Brigitte I found a life partner who challenges and supports me. My sons go their own ways and remain close despite the geographical distance. And professionally the pieces of the puzzle have come together to form a picture. Who else is allowed to work intensively with clever, well-educated and committed people in so many countries and cultures? I can justifiably say that so far I have been on the sunny side of life. This also applies to the illnesses that have surprised me in recent years. They have made me even more grateful for the good fortune of being born in this country at this time.
This interview is part of the project 'Magic Moments' by Kunstverein Schichtwechsel, in which people are interviewed about their careers, activities and their magical as well as difficult moments.
Curated by Stefani Andersen and Laura Hilti, Kunstverein Schichtwechsel.
Supported by Kulturstiftung Liechtenstein and Stiftung Fürstl. Kommerzienrat Guido Feger.
>>> All interviews