Franziska Möhrle grew up in a small village in southern Germany. After graduating from high school, she completed various internships, including one in a pottery workshop in southern Sweden. Since then she has been working there every summer. In 2013 she began studying architecture at the University of Liechtenstein and moved to Feldkirch. Between her Bachelor's and Master's degrees she worked for two years with the architect Martin Mackowitz in the architectural office ma_ma. In 2017 she founded the architecture collective auf'strich with Valerie Rainer. This summer she will complete her Master's degree. Franziska Möhrle likes include pottery, collecting, being outdoors, hiking and walking, people, nature, books and drinking coffee. She is 26 years old.
Where and how did you grow up?
I grew up with my three younger brothers and my parents in the very small village of Kappel in southern Germany in a house with a garden and lots of nature in the surrounding area.
Could you describe your professional background?
After finishing high school I did a "gap year", during which I worked in the apple harvest and did an internship in an architecture office and a pottery in Mölle, in southern Sweden. Afterwards I started studying architecture in Liechtenstein. On completing my Bachelor's degree I worked for two years with Martin Mackowitz in his office ma_ma. In 2017 Valerie Rainer and I founded the architecture collective auf'strich. Since 2018 I have been studying for my Master's degree at the University of Liechtenstein. As part of my studies, I completed the summer semester in 2019 at the KADK Art Academy in Copenhagen. If everything goes to plan then I should complete my Master's degree this semester.
Were there certain events or work experiences that were formative for your career?
The internship in the pottery workshop in Mölle in southern Sweden helped me a lot. Since the internship in 2013 I have continued to work there every summer. I was also very much influenced by the University in Liechtenstein and studying Architecture there. I also learned a lot through working at ma_ma.
In all of these places I have met like-minded people, many of whom have become good friends. I feel comfortable and at home in them all and I feel I can actively participate in shaping the future.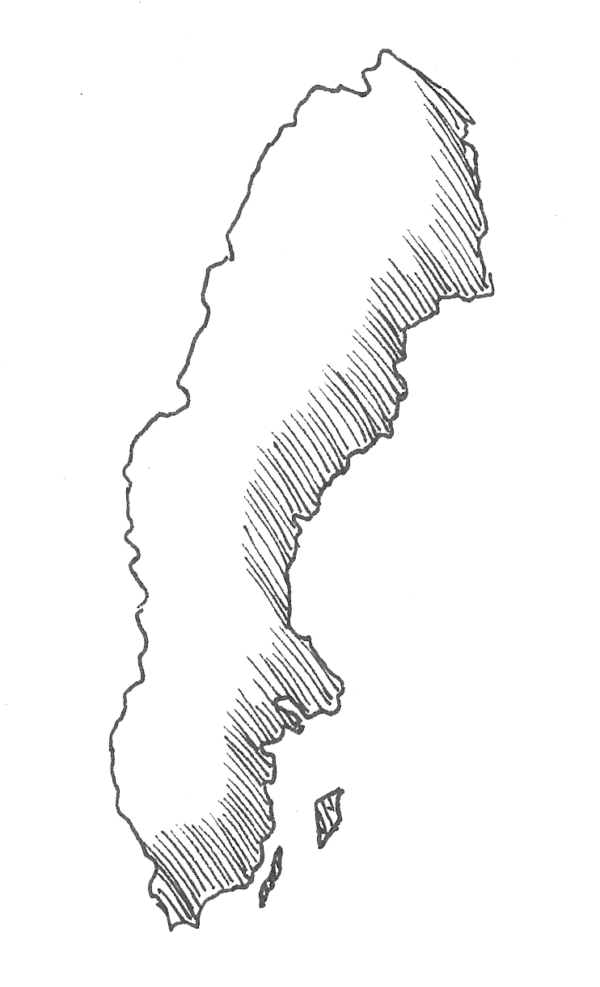 Have there been certain people who have been formative for your career?
The people around me, my family, my friends, people with whom I feel comfortable, shape me the most and give me the greatest strength. My parents gave me and my three younger brothers a great deal of fundamental trust and support in what we were doing. Apart from my family, the people who are formative for me are those who approach the world with great openness, empathy, curiosity and playful lightness of being and for whom the focus is on the human being.
Has your environment supported you in your career?
I am very fortunate in that I have always met people who have supported me in my career and trusted me.
What are your current activities?
I am currently working on my Master's thesis with the topic "A workshop for children". I would like to create a place for free design and spatial experience with all of the senses, a free space for both children and those who are still children at heart in the Reichenfeld in Feldkirch. I also give private lessons at the agency nachhilfeplus in Schaan and work together with Valerie Rainer. On the whole I work on smaller projects like the RE:Postgenerator together with the Poolbarfestival and the Austrian Post.
Does what you are currently doing fulfil you?
Yes, very much so. But studying also takes up a lot of time and I look forward to the time after graduation, which will give me more freedom for my own projects.
Do you think that you have an influence yourself on whether your activities are fulfilling?
Yes, definitely. I think it is important to be open, to get involved in your own initiative, to be happy to support and to follow your intuition. Then you (usually) get to know people with similar goals and visions, like-minded people with whom you can work well together.
What or who inspires you in everyday life?
When engaging with life around me with curiosity and when I´m open to my environment with all my senses, then I am very much inspired, be it by conversations, experiences, moments or simply by a small object along the way.
What or who gives you strength and energy in everyday life?
The exchange of ideas and real conversations, collaboration with others, fresh air and nature. To recharge my batteries I go out, move around, take a walk, meet people, drink coffee.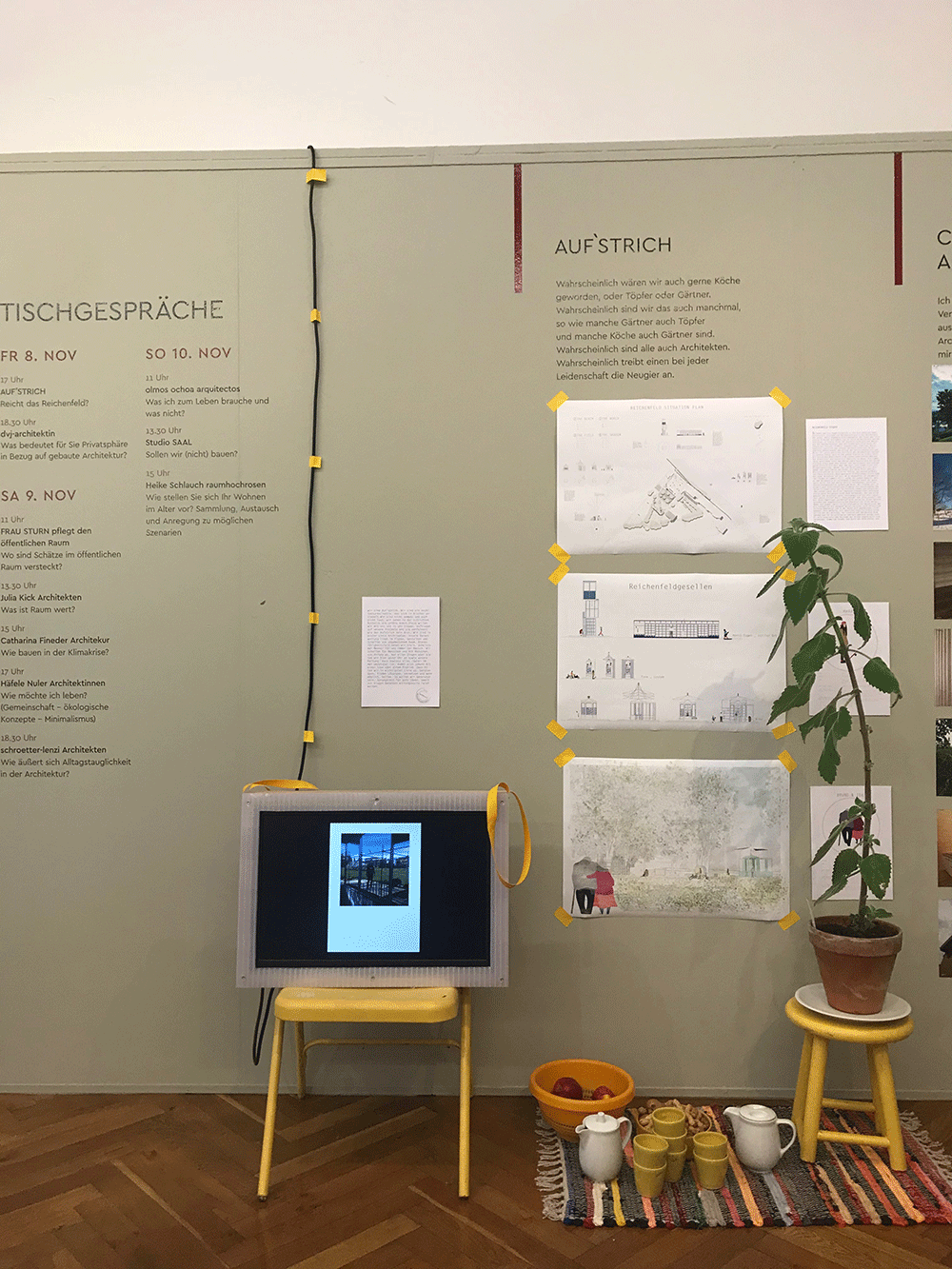 There are "magic moments" when everything seems to fit. Moments that fulfil, inspire and give strength. Moments that confirm that the effort is worthwhile and that what you do is meaningful and valuable. Have you already experienced such moments in relation to your own activities?
Yes, definitely, whenever one has created the right framework in which different people come together, have a good time together and just "are" as they are naturally. When this (architectural) framework manages to provide seamlessly for conviviality and cosiness. I experience this for example in Sweden in the pottery with the café there, when people sit among the handmade flower pots in the wild garden, maybe listen to a jazz band playing. Some come for a drink, others just come and sit and take it all in.
One can take oneself out of the crowd as an observer and see how people feel and forget about time, and age, nationality, status within society and gender are of no importance whatsoever.
Or in the temporary living room planned and implemented by "auf'strich", which was the festival headquarters of POTENTIALe 2018 in Reichenfeld. People came and went, some just wanted to have a quick look and ended up staying for several hours. There was nothing to buy, just a table, carpets and cushions, music to listen to and apple slices and tea served to make everyone feel welcomed.
Do you actively do something in order to facilitate the opportunity for such "magic moments" to happen?
I think that you can only actively provoke these "magical" moments to a certain extent, but that they, like moments of happiness, simply come over you and you can't really control these feelings. If I'm spontaneous, open and flexible, if I like to put energy into something and I'm not interested in myself but in the process and activity, then the basic conditions are in place in order to elicit that a "magical" moment may occur.
Are there moments when you doubt what you are doing?
There are always those moments. They come and go and they usually occur in the process of doing / creating, when you don't know exactly where the journey is going and you don't believe in the positivity attached to the uncertainty. I think it is important to accept these moments as part of the process and perhaps also to appreciate them, because often new, unforeseen and beautiful things are created by the uncertainty and also the doubt. Doubts are often followed by magic moments.
Is there anything you would do differently in retrospect?
I am very satisfied and happy about my life situation and where my path has taken me so far. I think it's good not to know how life would have gone through a different turn and often it's a hindrance to think too much in subjunctive, in "what if…". Therefore, I don't regret anything and am very grateful for the way I was allowed to go so far.
Do you want to contribute to society with your activities?
For sure I would like to contribute something to society with my activities, indeed I see this as my/our responsibility. We live in a very privileged part of the world, I had a very beautiful childhood and grew up with a lot of fundamental trust and protection. I would like to pass on the energy that results from this trust to society in whatever way I can.
Is the recognition of other people or the public important to you?
Superficial recognition in the sense of prestige is not important to me. Recognition through the joy of others, that the action is received and accepted positively by the people, is important to me. I am concerned with the cause and not with me/us as the person(s) behind the cause.
How well can you live from what you do professionally?
As I am still a student, I do not know how my financial situation will develop after my studies. Up to now, I have always been able to support myself financially through a mixture of "fixed jobs" (tutoring) and freelance jobs.
Is there something that is particularly occupying you at the moment?
At the moment my thesis project, the workshop for children, keeps me very busy. My dream is to create a meeting place on the Waldbühne in Reichenfeld through various workshops, discussions with different people and the cooperation of many, a place that is inviting, that frames its location and underlines what is there. Based on the quote of Joseph Beuys: "Every human being is an artist", this place should invite people to engage in free design and handicraft work with different natural materials. The workshop is intended to inspire people to perceive their (urban) environment with all their senses and as active actors and co-creators. The age does not matter, a workshop for children, or better, a workshop of childlike curiosity.
Is there something you would like to (increasingly) spend time on in the future?
I would like to work with architecture that creates spaces and creates the framework that brings people together. Places where you feel comfortable, which inspire you to linger, to exchange views and to spin ideas. These can be small, (temporary) interventions, newly built or differently illuminated structures. Frameworks that provoke magical moments through their animated use of the space.
What are you most grateful for in life?
I am very grateful for my family and friends.
This interview is part of the project "Magic Moments" by Kunstverein Schichtwechsel, in which people are interviewed about their careers, their activities and magical and difficult moments.
Interview: Laura Hilti
Illustrations: Stefani Andersen
Supported by Kulturstiftung Liechtenstein.
Links
Möllekrukmakeri
auf´strich
Credits Photos
Portrait: Daniela Egger
Working at Möllekrukmakeri: Lisa Sjowall
Sale at Möllekrukmakeri: Johanna
Möllekrukmakeri & Café: Franziska Möhrle
Workshop for children: Magdalena Tuertscher
POTENTIALe Zentrale: Daniela Egger
Table Talks POTENTIALe: Franziska Möhrle
Ceramics workshop at the University of Liechtenstein: Franziska Möhrle