Luzi Hugentobler comes from Graubünden in Switzerland. He studied agriculture and business administration in Switzerland and then spent a large part of his professional life abroad. He has held various management positions both in the private sector and in development cooperation at Helvetas, SDC and Swisscontact. At Swisscontact he was responsible for monitoring, developing and securing development and governance programmes in Central America and the Caribbean. Today he is retired, but he still volunteers as a consultant at Fairventures Worldwide (FVW) in Stuttgart and Ninos en Xela (NIX) in St. Gallen. FVW supports the large-scale reforestation of degraded former rainforest areas in Borneo (Indonesia) and Uganda. NIX supervises a project for children in the fields of education, health, family and literacy in the Quezaltenangno region in Guatemala.
Where and how did you grow up?
In the town hall in Igis, Graubünden. My grandfather on my mother's side was the mayor of Igis-Landquart, my father was a municipal clerk. It was a life of civic duty, middle class, without a car, a TV or a telephone. During the school holidays I always worked, either on the farm or on the Alp with my relatives in Untervaz, then later in various hotels as a concierge. Holidays with my parents at home or abroad were not an issue in those times.
Could you describe your background?
After graduating from business college at the Bündner Kantonsschule in Chur, my first job was as a crew dispatcher at Swissair in Zurich, but the desire to work in the agricultural sector became increasingly stronger for me. At that time, my professional goal was to run a large agricultural cooperative or a penal institution with an affiliated farm. After an agricultural internship and graduation from the agricultural school in Bülach, I then had the necessary background to fulfil these career aspirations. However, the director of the agricultural school at the time convinced me to study business administration at the Höhere Wirtschafts- und Verwaltungsschule in Zurich, now the Zurich University of Applied Sciences (ZHAW).
The completion of my studies coincided almost simultaneously with the birth of our son and, with our household budget at a low ebb, the aim was to find a job as quickly as possible. I was lucky enough to get the job of Department Head of the Organisational Unit for Data Processing und Taxes in the cantonal administration offices in Chur. Apart from managing a small team of 12 people, the main task was to train municipal officials throughout the canton. This was the beginning of the digitalisation of tax assessments. With the birth of our daughter and a beautiful apartment in the picturesque Jenins I was very contented and the conditions for a steady, safe and unspectacular life line were firmly in place. But things were to turn out very differently.
While I had been studying, I had at one point been interested in a temporary assignment abroad with Helvetas. I applied for the position but I got the following response: "We thank you for your interest but unfortunately we have to inform you that we currently do not see any job opportunities that match your qualifications."
Then one day I received a call from Zurich which rocked my steady, secure career path in Chur. "We have a job offer for you in Nepal, but we need an urgent replacement and you must decide within the next 2 days." The job was to be the administrative director of the joint management organisation of development cooperation of Helvetas and SDC in Kathmandu. Housing would be provided in an old Rana Palace and there was an additional job offer for my wife. She would be responsible for running the hostel for the expats. My wife and I had a sleepless night, with long discussions into the early hours of the morning. Eventually we decided – "Yes, let´s go for it!" If it all goes pear-shaped, we'll just go back to Switzerland. Even the canton of Graubünden supported me and they gave me a two-year leave of absence. So in 1978 we moved to Kathmandu with our two children and 180 kg of luggage. SATA (Swiss Association for Technical Assistance), was the external name of Swiss Development Cooperation in Nepal with over 70 expats working for them. Nepal was at that time a priority country of the then DEH (Swiss Agency for Development Cooperation and Humanitarian Aid). My tasks in the three-person management team were to manage 40 local staff, ensure all administrative procedures and act as a consul, representing the Swiss Embassy in New Delhi.
After two years working as an administrative manager with Helvetas, I was offered a position in the National Potato Seed Programme by the DEH, now the SDC. The job involved setting up and operating a national marketing company for seed potatoes produced in Nepal, including the management and operation of three cold stores. It was an interesting and challenging job that was in line with my training.
After almost five years in Nepal it was time for a change and I was offered a job away from development cooperation, back in the private sector. A general contractor based in Lugano with subsidiaries in Ghana, Uganda and the Seychelles was looking for a coordinator for its various projects in Africa. So we moved to Ticino, although my work involved frequent travel and stays in African countries, which was not exactly ideal for my wife and I with a young family. Also, there was a element of danger in this work at the time. During the civil war in Uganda, personal safety was no longer guaranteed and sadly 3 of my work colleagues at that time were brutally murdered.
So I changed course again and came back to the Rhine valley and calmer waters. As product group manager I was responsible for the frozen vegetables at Hilcona, once again a good combination of my business management and agricultural training. But my suggestions for organic vegetable cultivation fell on deaf ears at the time, so the unexpected offer from Swisscontact for an assignment in Costa Rica came at just the right time. We moved with the whole family to San José, learned Spanish, and the children attended the German secondary school. In Costa Rica, Swisscontact was mainly active in vocational training, small business promotion, and agricultural cooperatives. My work consisted mainly of business management consulting for small and medium-sized enterprises and the organization and implementation of business and technical courses at the cooperatives. After I completed the rotation period of 6 years in Costa Rica, I returned again to Switzerland. In the Zurich office, as a member of the Swisscontact management, I was responsible for human resources and at the same time I was head of the Africa department. I became a daily commuter from Buchs to Zurich with periodic interesting project trips to East, West and South Africa.
After 5 years working in Zurich I went again to Central America, this time only with my wife as our children were had now left home. As a regional programme manager for Swisscontact with residence in El Salvador, Costa Rica and Honduras, I was responsible for the various programmes in Central America and the Caribbean until my retirement. Recruitment of staff, budgeting, controlling, contract negotiations with the ministries and participation in international tenders became increasingly important. The tasks of development cooperation have changed constantly in recent years and demand the highest degree of flexibility and mobility.
Were there certain events or positions that were formative for your career?
The job at Swissair made me want to travel and to work abroad.
Have there been certain people who have been formative for your career?
Gottfried Ganz, Director of the Agricultural School in Bülach, who advised me to take further training in business administration.
Robert Jenny, Managing Director of Swisscontact, who was able to inspire me for the interesting and varied work in development cooperation and who supported me unconditionally.
My wife Notta, who supported me even in difficult situations and always saw the positive sides of my assignments abroad, being both an accompanying partner and a child educator.
Has your environment supported you in your career?
Yes, except perhaps the parents and parents-in-law, who were unhappy that we chose to take their grandchildren to potentially dangerous foreign countries.
What are your current activities?
Voluntary work as a consultant for Fairventures Worldwide Stuttgart and Ninos en Xela, St. Gallen. Fairventures Worldwide in Stuttgart was originally a subsidiary of Swisscontact in Germany (Swisscontact Germany AG). Its foundation allowed Swisscontact to participate in tenders for EU projects. After the dissolution of the company – EU projects could now also be implemented and run from Switzerland – Swisscontact Germany was transformed into a limited liability company with a new name. Fairventures Worldwide has a focus on reforestation in Central Kalimantan (Indonesia) and Uganda. Ninos en Xela is a small relief organization in St. Gallen, which in Guatemala primarily supports the poorest, socially disadvantaged population groups in Quezaltenango. The main areas of support are literacy, school support, health and agriculture, such as organic farming, composting and keeping small animals.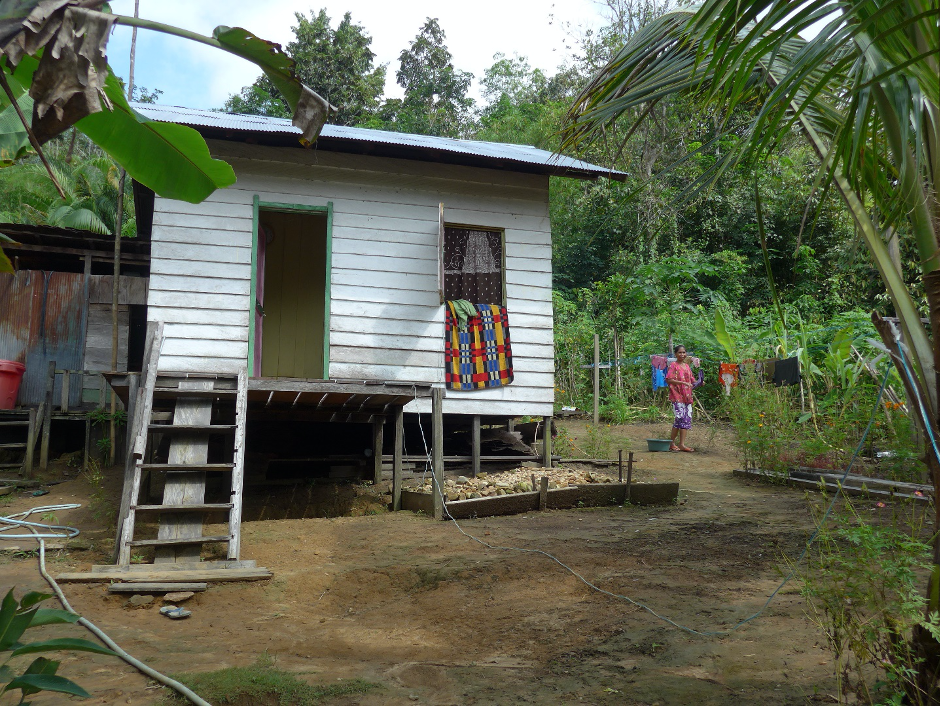 Does what you are currently doing fulfil you?

Yes, because I can give something of my life and work experience back and this is also appreciated.
Do you think that you yourself have an influence on whether your activities are fulfilling?
Yes, because my financial freedom and independence of time allow me to choose the tasks and activities I want to do.
What or who inspires you in everyday life?

Especially the conversations with friends and former work colleagues. It's up to me to go to people and draw on their reserves. Everyone is the forger of their own happiness. Regular travel and stays abroad also broaden my horizon.
What or who gives you strength and energy in everyday life?

Physical and mental fitness training. Hiking and mountaineering in summer and winter. Playing the piano every day (started at the age of 65). Exciting reading (books, magazines, newspapers).
There are moments when everything seems to fit. Moments that fulfil, inspire and give strength and confidence. Moments that confirm that the effort is worthwhile and that what you do is meaningful and valuable. Have you already experienced such 'magic moments' in relation to your own activities?

Nepal, seed potatoes: Farmers were encouraged to heap up the soil when planting seed potatoes, rather than planting flat as in the past. This resulted in a yield that was one to ten times higher.
Central America, bee projects: Beekeepers were advised to no longer make the apiaries available to fruit and melon producers free of charge during the flowering season, but to demand compensation. Today, producers pay up to USD 50 per box and colony for the pollination service.
Two small examples that demonstrate the benefits of small-scale technology transfer and cost nothing.
Do you actively do something for it, so that such "magic" moments can happen?
To become aware again and again of how privileged we are living in our comfort zone. Annual trips to Third World countries. Not postponing dreams, but living and realizing them.
Are there moments when you doubt what you are doing?

When traveling to Third World countries (business and private), the gain in experiences and impressions is in contrast to the climate-damaging air travel. I can live with that.
In retrospect, can you find something positive in difficult moments?

I think difficult situations in life, which everyone experiences and which are normal, strengthen the personality and give strength to cope with them.
Is there anything you would do differently in retrospect?

In general I am satisfied with my life and what I have achieved. I regret that I did not start playing the piano and taking music lessons earlier.
Do you want to contribute to society with your activities?

The work in development cooperation has given me a lot personally. On balance, I have probably learned more than I taught. With the current voluntary work I would like to give something back.
Development cooperation has changed positively, especially in the last two decades. From development cooperation to international cooperation. State, industry and beneficiaries are increasingly and earlier involved in project concepts, but should and must make their own contributions in return. Nothing is free. Periodic performance reviews and impact measurements measure the success of the work and, in the absence of results, there is no hesitation in terminating projects. The needs of the labour market and industry are increasingly taken into account. There are no education and vocational training projects that do not provide improved access to the labour market. This may also reduce the pressure for a supposedly better life in the "South" in the future.
Is the recognition of other people or the public important to you?

The opinion or recognition of the public was and still is of no importance to me. However, appreciation and recognition, especially in the professional field, were important to me, regardless of the financial results.
How well can you live from what you do professionally?

My well-paid activities at home and abroad and a very well-developed pension plan allow me or us today a carefree (financial) life, which we appreciate. This freedom allows me to determine my own daily routine, whether it be during project assignments abroad, leisure activities or cultural events. Once again: We are privileged and appreciate it.
Is there something that is particularly occupying you at the moment?
The way the population deals with crises (Coronavirus), the lack of belief in the media and the widespread inability to form an opinion of one's own and to consistently defend it, even if it goes against the general mainstream. The whole digitalization process with its advantages and disadvantages. The fact that personal communication is mainly done now via mobile phones, which can lead to increasing isolation. However, I am an advocate of the pendulum movement, and I believe that when the pendulum reaches its extreme turning point, it will swing back again.
Is there something you would like to (increasingly) spend time on in the future?
Not really, I am completely satisfied with the current situation.
What are you most grateful for in life?
That I and my family continue to be in such good health.
This interview is part of the project «Magic Moments» by Kunstverein Schichtwechsel, in which people are interviewed about their careers, activities and their magical as well as difficult moments.

Curated by Stefani Andersen and Laura Hilti, Kunstverein Schichtwechsel.
Supported by Kulturstiftung Liechtenstein and Stiftung Fürstl. Kommerzienrat Guido Feger.
>>> All interviews