"When I apply a color, this color has its own intensity, but it also has a form. It must have a form. There's no getting around that. And this determines the next step. (…) It's about constantly establishing a new balance between color and meaning."

"Poems are small and compact. And my paintings on canvas are exactly the same. (…) Essentially, they are visual poems."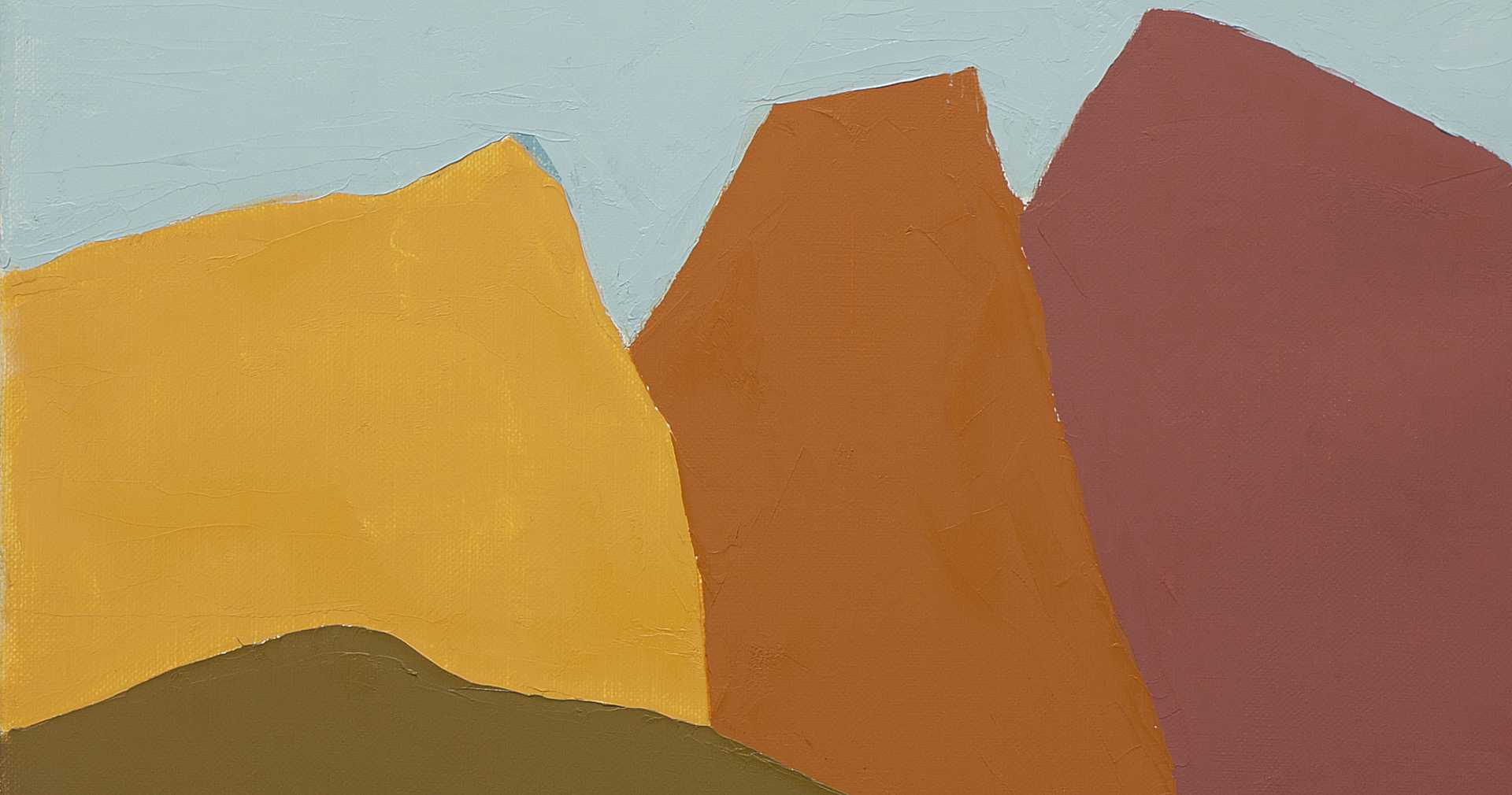 Adnan's paintings know no hierarchy between primary and mixed colors; their coloring is rich and radiant. The paint, applied with a palette knife in clearly defined fields, adheres to visual arrangements that appear almost architectural, demonstrating a formal relationship with those of Nicolas de Staël (1914-1955). […] Etel Adnan's paintings are produced in a single painting process, without interruption and without subsequent corrections.
In her fold-out books, which Etel Adnan has been developing since 1964, drawing, poetry and the writing process itself directly intertwine. When folded together, they are intimate little books. When folded out at full length, they become spatial objects.
With over fifty paintings from all periods of her work, as well as selected tapestries, folding screens, fold-out books, and a Super-8 film, the exhibition at Museum Haus Konstruktiv provides an overview of Etel Adnan's diverse forms of artistic expression. The artist has decided to call this exhibition "La joie de vivre", the joy of living, thus emphasizing the statement-like nature of her art: as a decision in favor of life itself.
Museum Haus Konstruktiv is the first Swiss institution to present a solo exhibition on the artist Etel Adnan (b. 1925 in Beirut), who was one of the major discoveries at dOCUMENTA (13). Adnan has won over the artworld with her small-format paintings, tapestries, fold-out books, and Super-8 films. However, she initially became famous as a writer, poet, and cultural editor. Her most important publications include the novel "Sitt Marie Rose" (1977), for which she received the "Prix de l'amitié franco-arabe", the book of poetry "Arab Apocalypse" (1980) and the artist's book "Journey to Mount Tamalpais" (1986). Her first paintings were produced at the end of the 1950s in the USA, where she worked as a lecturer, having studied philosophy at the Sorbonne, in Berkeley, and at Harvard.
Exhibition at Haus Konstruktiv: 29 October 2015 to 31 January 2016
Trailer about the exhibition (in German)
In Conversation with Artist Etel Adnan, IMMAIreland
(15:50min)
Source text and pictures